Refreshing Spritz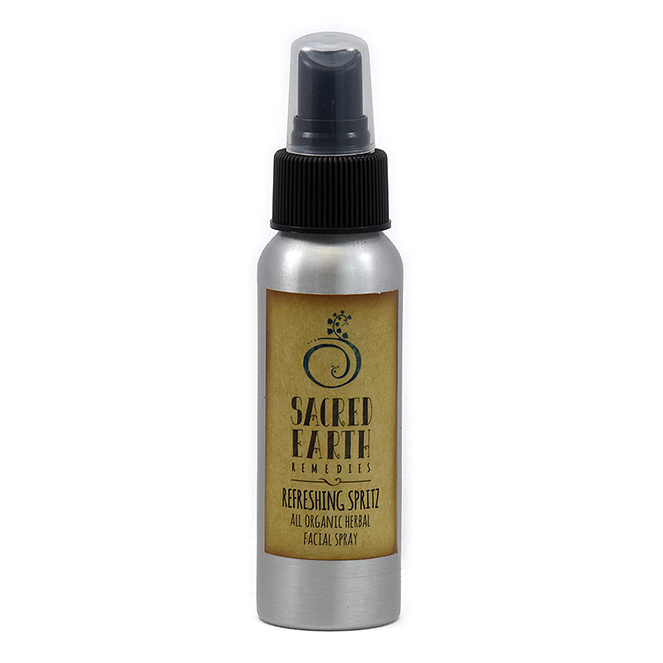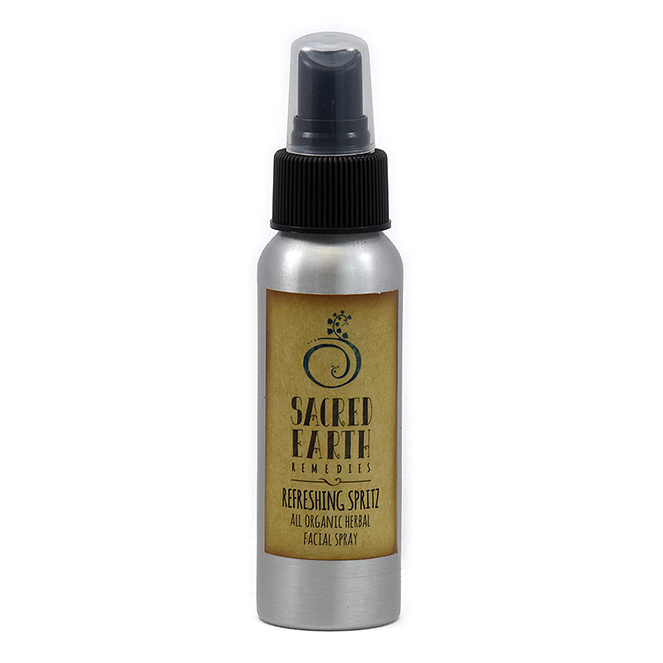 Refreshing Spritz
Our Refreshing Herbal Spritz is formulated as a multi-faceted product! This toner utilizes organic chamomile, organic witch hazel, organic infused jiaogulan, organic thyme, organic calendula and organic rose petals for a beautiful herbal blend that works to maintain the skin's pH balance, remove environmental toxins from the skin, reduce blemishes, hydrate, and nourish.
Experience increased clarity, evened tone and a more youthful appearance each time you use this spritz. A blend of vibrant essential oils keep your energy level uplifted in body, mind and spirit.
Use this toner after cleansing the skin to remove traces of product, dirt and debris and create a clean, smooth surface in preparation for the next step in your skincare regimen. You can also spritz anytime for refreshment or to set your makeup. This spritz is also wonderful for cleaning in and around the ears, and reducing excess oil in areas of the body where breakouts occur such as the back or chest.
Contains: Organic Witch Hazel, infused organic Jiaogulan, Thyme, Chamomile, Calendula, Rose petals, vegetable glycerin, Aloe Vera, Vitamin E, and a blend of essential oils crafted specifically to help energy levels stay vibrant in body, mind, and soul.